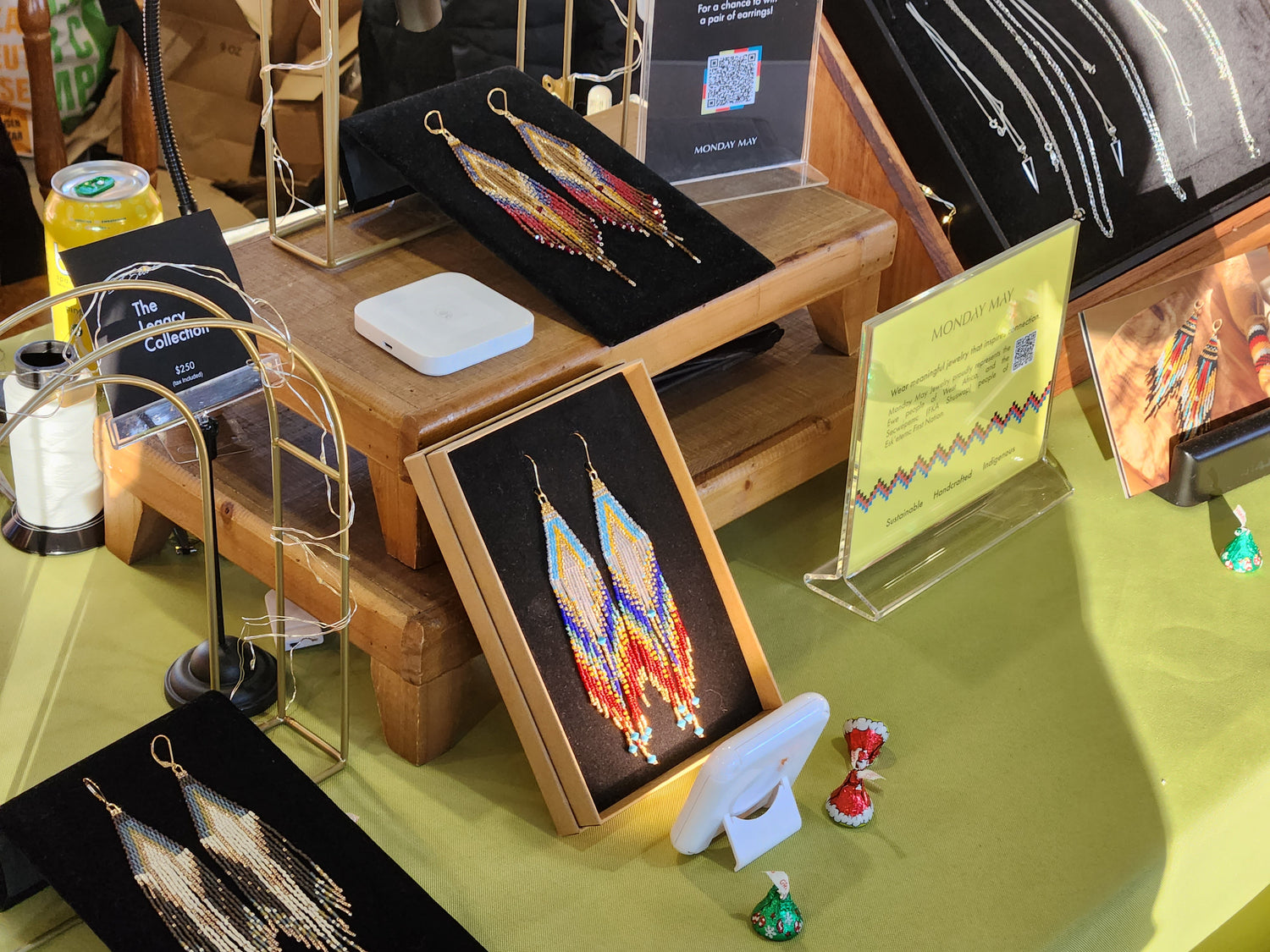 Our Story
Artist: Modeste aka Monday
Nation(s): Secwépemc, Es'ket + Ewe, Togo
I founded Monday May Jewelry in 2021 after losing my mother to cancer and the sudden onset of a life-altering autoimmune condition. What began as a hobby to stay on top of my mental health soon turned into a journey of self AND community actualization.
I strive to create unique designs influenced by both my cultures, and get them into the hands of collectors who are excited to mix rich culture with sustainable slow fashion. With help from my sister Sherisse, we fulfill orders all over Canada, US and Europe.
MMJ is a Black- and Indigenous-owned jewelry brand, helping people reconnect with their jewelry through a unique experience that celebrates culture, creativity and authenticity—in all its forms.
Browse Designs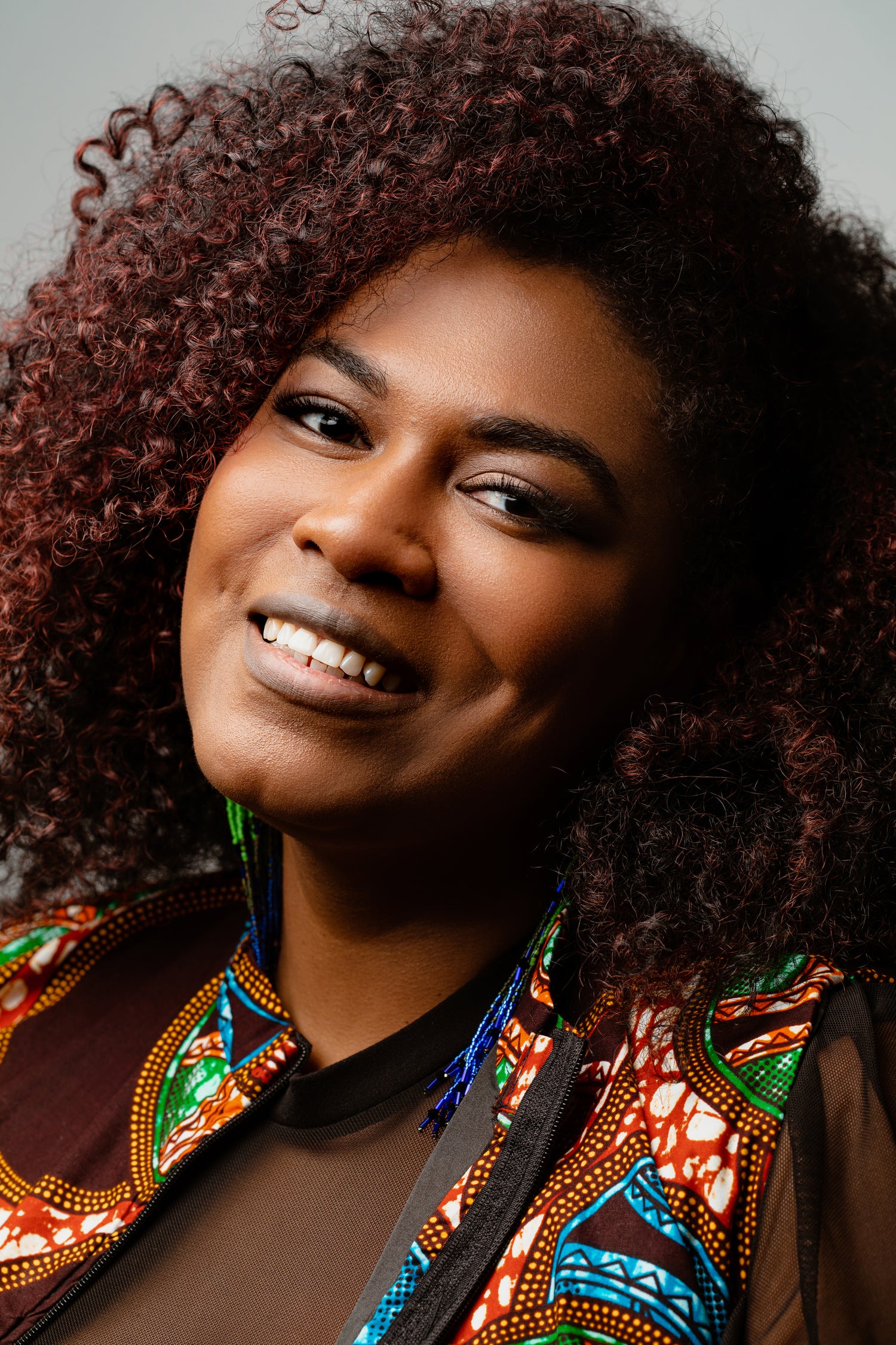 Remembering Sandra May
My mom LOVED jewelry. The glimmer of anything sparkly would stop her in her tracks.

When I came to visit, I would always make a point to shop her jewelry box. It was always overflowing. I loved seeing what she collected since I saw her last. and of course, my generous mom would eagerly offer up anything that caught my eye. We both shared a love for all things sparkly.

In addition to being a labour of love, Monday May is a tribute to my incredible mother. She would be over the moon to know she inspired all these sparkle creations. Each piece is made with the special love and care of her legacy.