Jewelry Care
The most important way to keep your earrings looking great is proper storage when you aren't wearing them. A good way of doing this is by hanging them on jewelry stands or laying them flat in felt-lined drawers or boxes. This will prevent tangles and keep your fringe looking great.


Store your beads in a cool, dry space. Our earrings often use metallic beads, which can oxidize if kept in humid spaces. To remove oxidization, use a microfiber jewelry cloth and gently wipe the metallic beads.
You can clean your earrings using a damp q-tip or soft microfibre cloth. Do NOT use water, soaps or creams directly on your earrings. Keep them pristine by giving them a soft wipe to remove makeup and any oils after wearing them.
Kinks may happen from time to time. You can gently massage the kinks out by rolling the lengths of the fringe under your fingers on a flat surface.
Lastly, be careful not to crush your earrings in any way.
Wear your earrings with pride and let people know you go them from #mondaymayjewelry
Shop the latest drop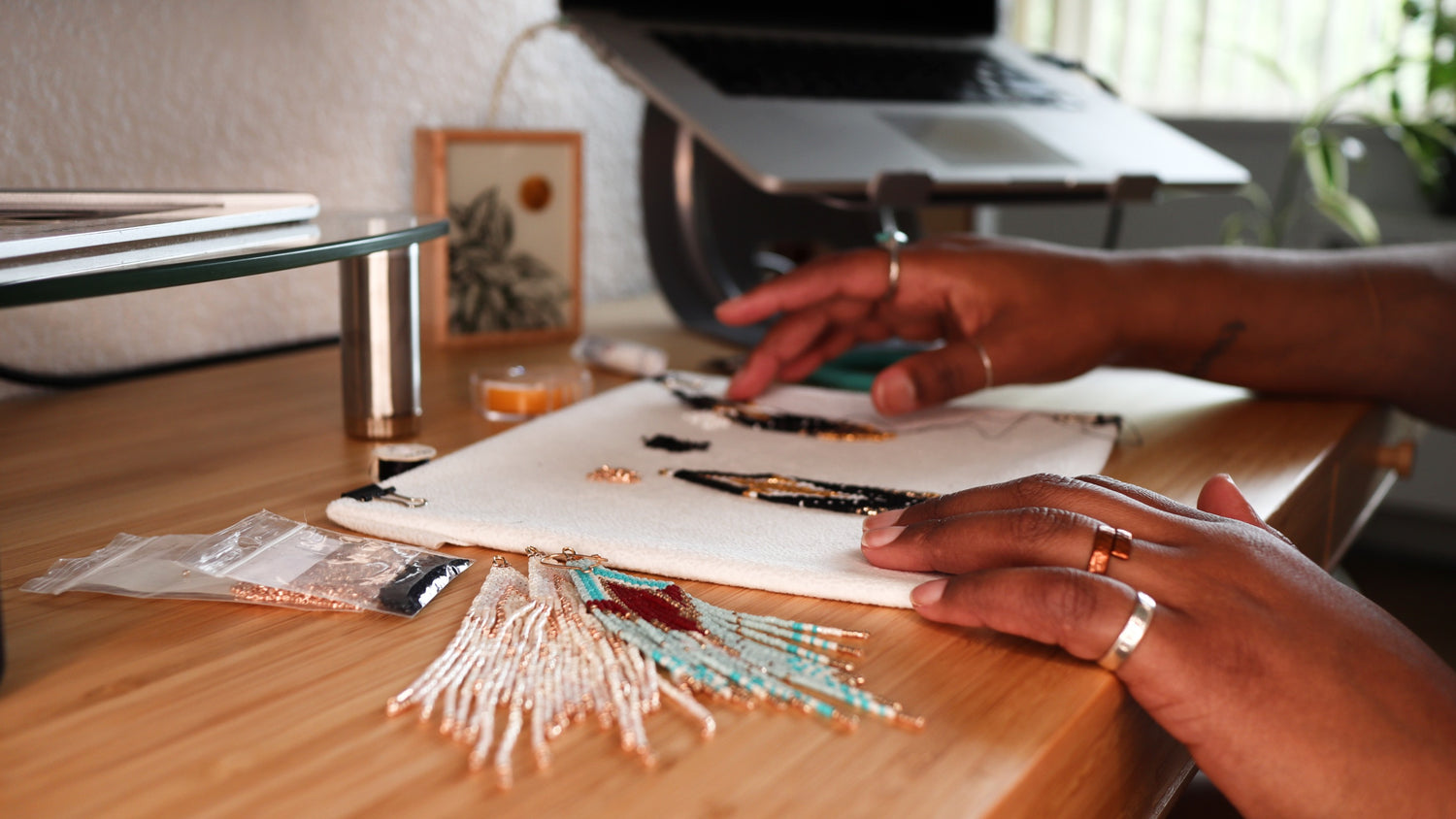 Repairs
Accidents happen! If your earrings are in need of repair, please reach out. We will do our best to troubleshoot, and if needed, you can send the earrings back for repair (a fee may apply).
Email info@mondaymayjewelry.com for more info.